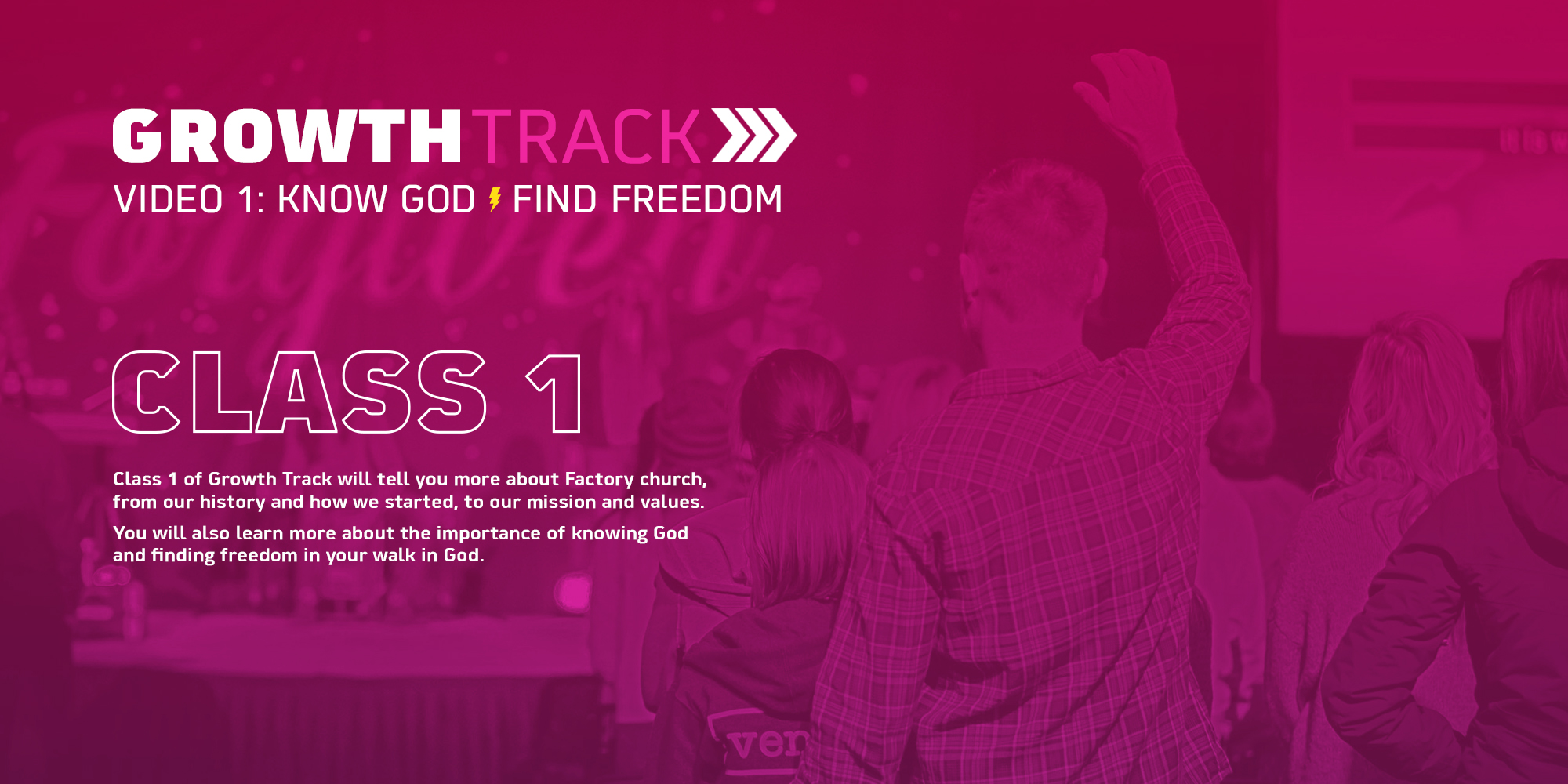 Video 1: Know God, Find Freedom
Class 1 of Growth Track will tell you more about Factory church, from our history and how we started, to our mission and values.
You will also learn more about the importance of knowing God and finding freedom in your walk in God.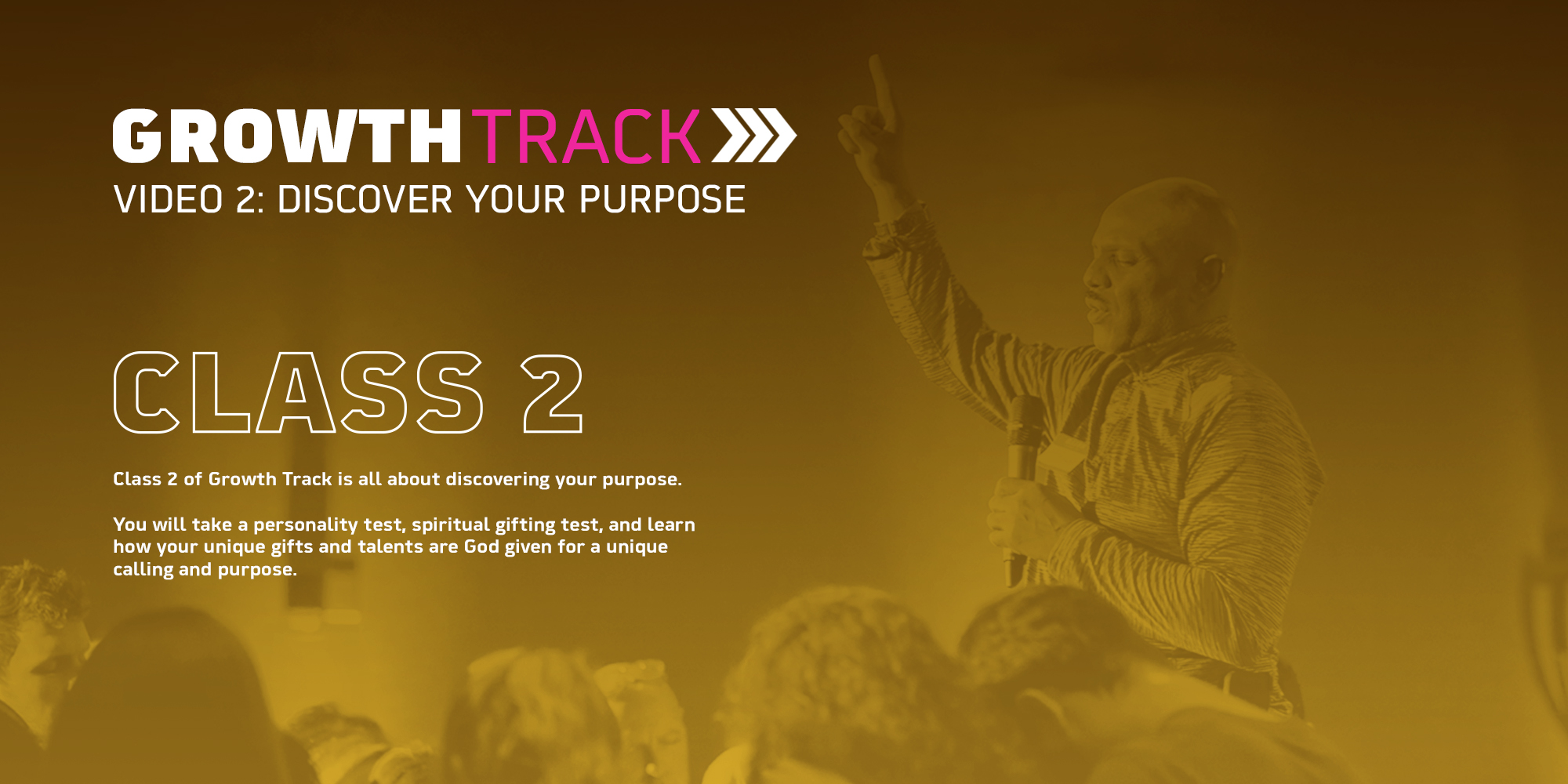 Video 2: Discover Your Purpose
Class 2 of Growth Track is all about discovering your purpose.
You will take a personality test, spiritual gifting test, and learn how your unique gifts and talents are God given for a unique calling and purpose.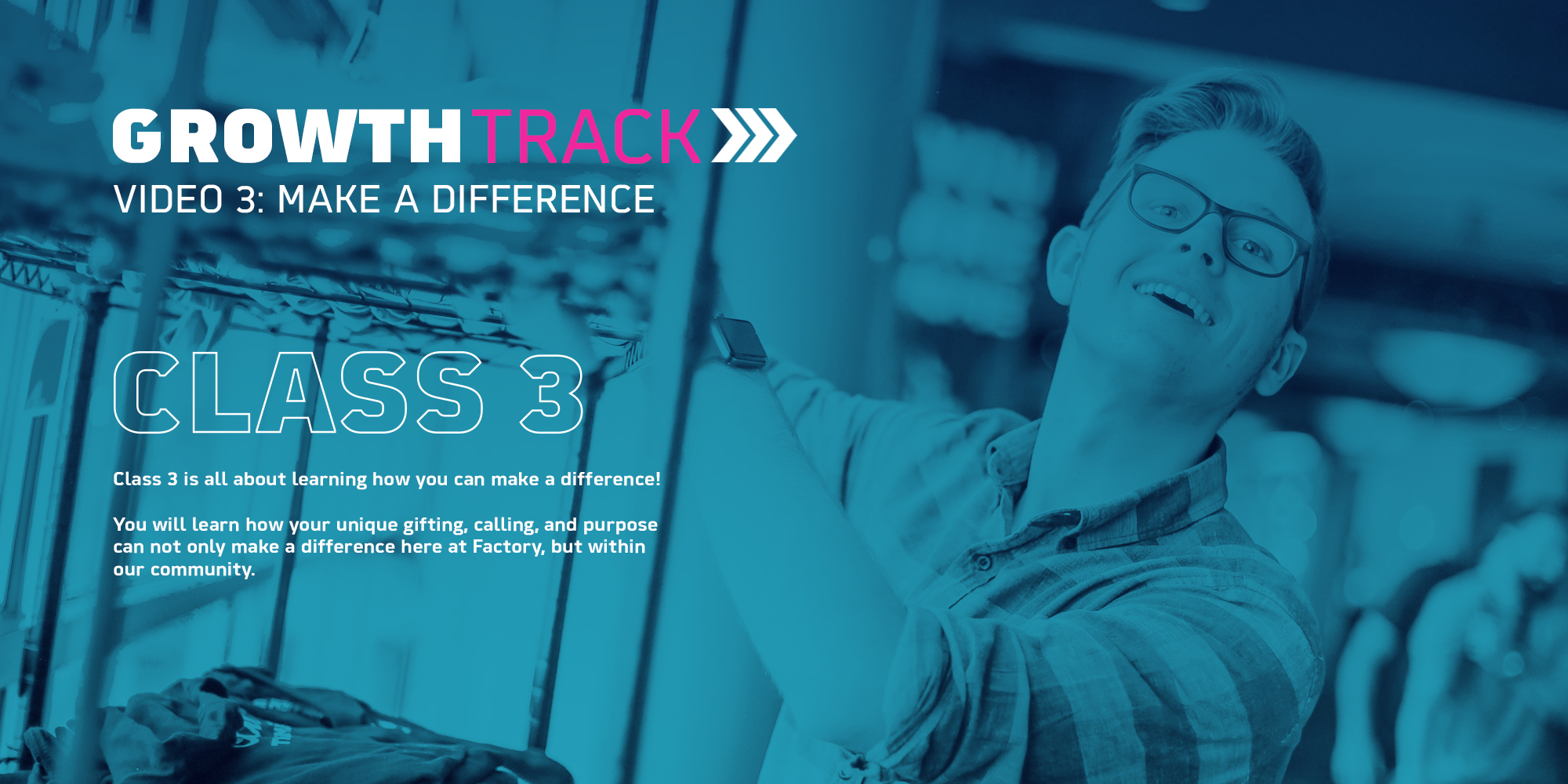 Video 3: Make A Difference
Class 3 is all about learning how you can make a difference!
You will learn how your unique gifting, calling, and purpose can not only make a difference here at Factory, but within our community.